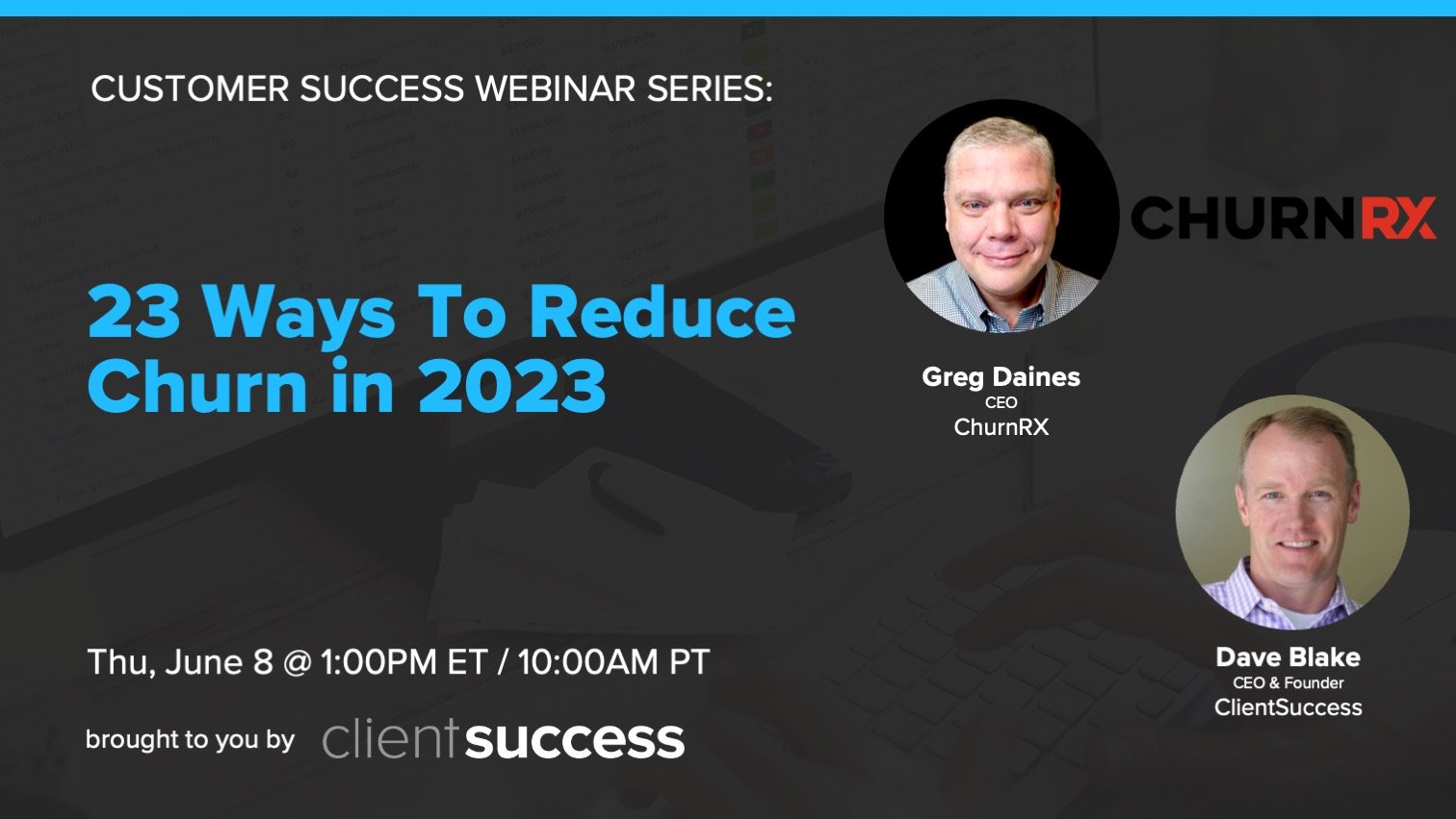 Thursday, June 8 - 1:00pm ET / 10:00am PT
We would like to invite you to our webinar featuring Greg Daines, CEO at ChurnRX and widely hailed as The Churn Doctor, along with ClientSuccess CEO Dave Blake addressing "23 Ways to Reduce Churn in 2023" going live on June 8, 2023!
In this webinar, Greg will be sharing a new set of proven methods for rapidly decreasing customer churn backed by real-world customer data.
Join Greg along with Dave as they share what you need to know to reduce your customer churn this year!